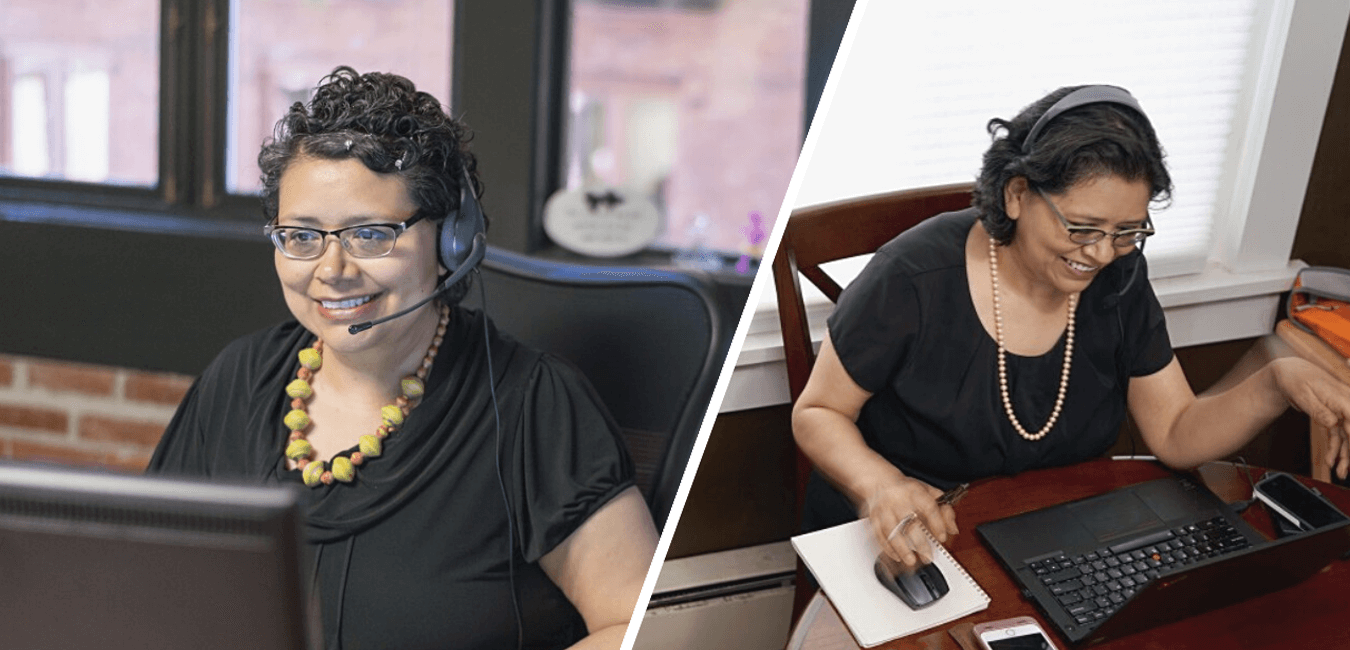 Categories:
Industry leaders & analysts foresee virtual as viable model for longer term
Analyst groups like Gartner and Nemertes predict that remote work will become permanent – citing benefits around improved agent satisfaction, reduced real-estate costs, and being prepared for future emergencies.
What does the future of your contact center look like?
Without a doubt, many center leaders are quickly realizing that this new work from home arrangement makes contact center operations even more difficult than before. Supervisors can no longer walk the floor and offer help if they see agents struggling. As a result, adherence issues and handle time start increasing.
For team leaders, addressing the decline in performance with emails or online training is hit or miss at best. Emails easily get buried and scheduled training is often cancelled – just like it did when agents worked within the center.
For the workforce management team, effective intraday staffing is nearly impossible. They need to quickly staff up or down to meet the ever-changing customer demand.
That's where Intradiem's call center workforce automation solution comes in.
When contact centers have technology that processes huge volumes of data and conditions in real time, you can provide support for every agent – wherever they're working – at home or in the office. Think of it as cloning your best manager for every agent. This WFA manager monitors and processes every piece of critical data needed to guide agents throughout their shifts.
Call center automation will let agents know that it is time to go to lunch before they receive a call that could make them late. Who wouldn't like that? It will also monitor agent state and reach out to ask agents if they need assistance should they have a customer on hold too long or be in the wrong AUX state. Intradiem automation alerts agents when it's time for training, 1:1 coaching, or to when they have time to watch videos sharing company updates. Intradiem works in real-time, keeping supervisors and agents connected and performance metrics in check.
For the WFM team, making intraday staffing adjustments has never been easier. With WFA monitoring data such as calls in queue, net staffing, schedule details, agent state and so much more – automated offers of voluntary overtime or voluntary time off are sent to agents in the blink of an eye.
With the power of real-time automation, agents receive the coaching and support they need to successfully do the very important job of providing good customer service. Supervisors spend more time on agent development. WFM teams are freed from attending to tedious tasks.
Best of all – the contact center becomes a cost saving machine by automating age-old manual processes. Moving forward with a stronger and more flexible workforce? Not too shabby.