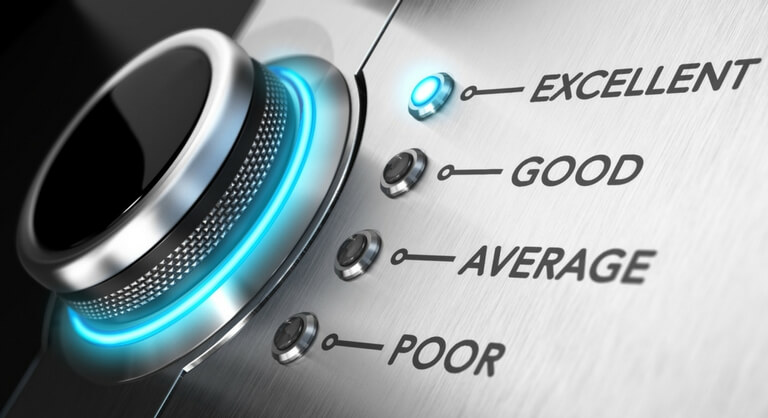 Published:
February 6, 2017
Let's pretend you're the customer. Like most customers, you're pretty savvy when it comes to figuring out answers on your own. In fact nowadays, customers are smarter and more complex, because they prefer self-help support within the marketplace and they can access it in various ways, 24/7.
But, what happens when you reach a roadblock? What are your expectations?
You want to reach an agent that is readily available, knowledgeable and responsive. You don't want to be put on hold because the call center doesn't have enough agents on the phone. You don't want to be helped by someone who is not properly trained on the subject that concerns you. And, you may not even want to pick up the phone, preferring the option of customer service via a chat feature.
As a customer, how often do you find the above to work without frustration? Because, if you were to pull back the curtain of the call center, you'd likely find the workforce management (WFM) team flipping and flopping awkwardly from one thing to the next. Though at the ready, the WFM team relies heavily on manual processes.
When agents call in sick, the WFM team scurries to adjust the schedules, which typically increases your hold time. When agents need additional coaching or training to assist you, the WFM team pulls the agents off the phone to get them trained, which reduces the number of agents available to take calls, and – again – increases your hold time. And, when the call center is receiving more emails and chat requests than phone calls, the WFM team will hustle around notifying the agents to go off the phones and start tackling the emails and chats. But by the time they get the agents switched, call volume may have increased, so they have to run around and get the agents back on the phone.
Of course, the customer doesn't care what goes on in the background – the customer just wants the issue resolved. And, we were only pretending you were the customer. You're the person that oversees the call center. You are charged with improving customer satisfaction while maintaining cost efficiency. But what if your call center could meet the expectations of the two of you – the customer and the overseer of operations? And, what if the expectations could be met while reducing costs?
It can through Intraday Workforce Automation. Here are 4 ways it can help:
1. Automation keeps your call center dynamic, like your customers and your agents. Whether your customers contact your center via phone, chat or email, Intraday Automation ensures that you have the right agents available to serve the right channels. This not only improves the customer experience, but also the agent experience, as it provides more variety in their workday.
2. Automation enables you to respond in real-time to shift change requests. Instead of calling into the center to request shift changes, agents can use a simple mobile app. When agents make these schedule requests, you will receive an automatic notification that allows you to accept or decline the offer. This allows you to respond quickly and easily and ensure your center is staffed appropriately for the day or week.
3. Automation addresses adherence issues. Instead of manually processing exceptions, Intraday Automation updates schedules automatically for you. If agents call in sick, return late from lunch or remain in ACW for longer than necessary, you will be notified and schedules will be changed. This helps to improve adherence and reduces the stress that comes with the manual overload of your workday.
4. Automation improves agent development and engagement and customer experience. It's important that your agents receive continuous training so they can remain experts and provide customers with a quality experience. Intraday Automation eliminates the need to manually schedule training which often gets pushed back. During idle time, agents will receive training directly to their computers. And if it's time for one-to-one coaching, they will receive an automated alert. This ensures agents get the training and coaching they need and customers receive exceptional service from knowledgeable agents.
Bottom line, Intraday Automation is the solution to meeting the needs of both your customers and your call center.
Intraday Automation – it's time.