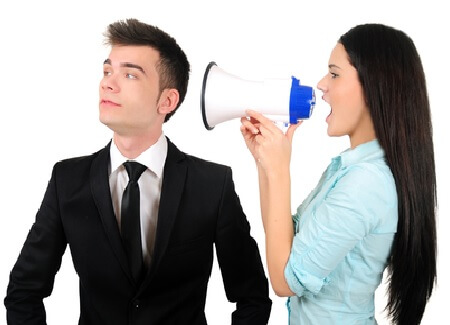 Published:
February 18, 2014
Categories:
It's tempting to be passive and reactive when monitoring for quality. We plug into phones, look at emails sent, listen to recordings, review chat texts and assess the skills of the agents, followed by coaching. Extremely important to do of course, but are we missing other things equally important?
If we are focused primarily on agents' skills, we may find it easy to overlook the opportunity to view customer experience through various channels.
Surveys and other customer feedback tools are helpful, but some customers don't or won't give the feedback requested using our structured VOC processes. Some are in a hurry to get off the phone. Emailed feedback requests may end up in spam boxes or simply deleted. Responses to our feedback requests may come mainly from the angry customers who rate our service extremely low, or the ones we've delighted who give us high fives.
Many customers tell the agent, via phone, chat, email or on social media, exactly what they are feeling and thinking during their immediate "moments of truth" with us. They may offer suggestions for product improvements and how to make our processes easier for them. Such valuable information often goes unnoticed. This type of customer feedback goes well beyond a closed "press 1 through 5" survey and even if we are providing a comment "box" for customers to fill-in they may not remember something specific to share after the interaction is done.
So, how should we be listening for customer experience opportunities? By focusing on both agent skills and what the customer is saying, as well as by asking agents to note customer comments and input that is helpful to improving our service and processes.
These are some examples of customer comments I've heard when monitoring:
Process improvements on Calls
"I had to press several buttons before I could get to a live agent. None of the choices fit what I needed to do."
Skill improvements on Chat
"The other person I've chatted with didn't answer my questions. They took too long to respond so I just ended the chat and opened up a new one."
Product improvements in Email
"This (product) would be so much easier to use if it had (______). I'd buy more of them and so would my friends."
Self-Service comments on Calls
"I looked this information up on your website but I couldn't find the answer"
By actively monitoring, looking and listening to what our customers are saying or writing across our multi-channel interactions, we will gain more insight into how our customers really feel about our processes, people and technology and what we can do to improve their experience with us.
We need to actively listen to our customers and then take the actions needed to make improvements that will make our customers, agents and business successful.