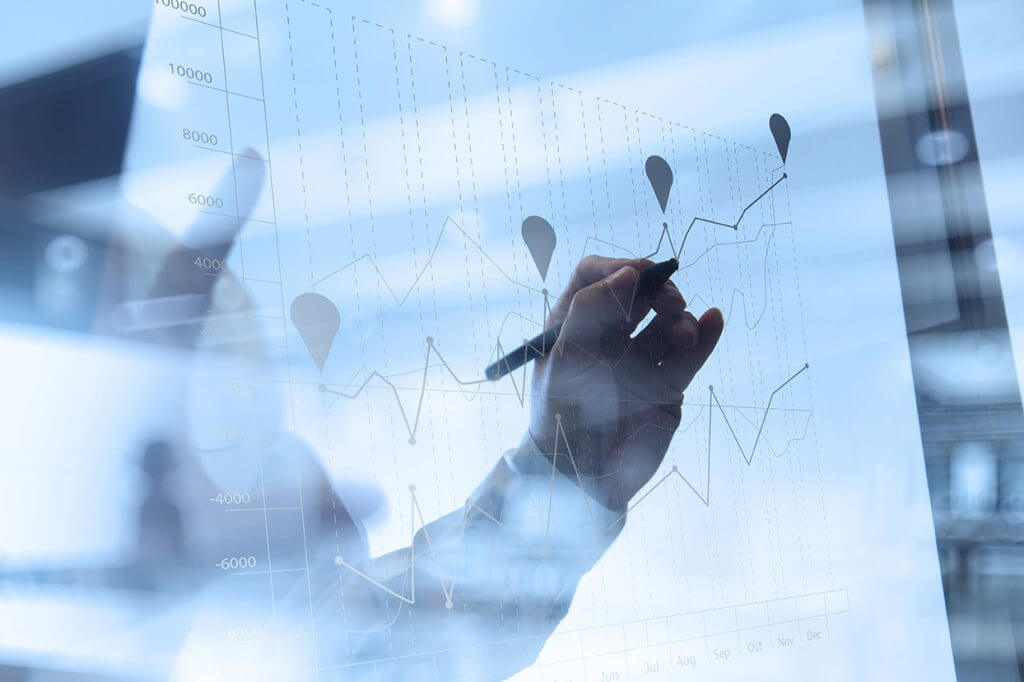 Published:
September 29, 2017
Balancing the need to keep costs low and keeping customers happy is tough. But, Workforce Management (WFM) and contact center operations typically turn to one of four options to meet these objectives. These include digital solutions, right placement, workforce management, and workforce automation. Each option provides a different return on investment and execution risk. Question is, how do you decide?
DIGITAL SOLUTIONS DON'T PAY OFF
Digital solutions are praised with promises of a high return on investment. By providing customers with self-serve options, the thought was that the phones would ring less, and the number of agents required in the contact center would be reduced. But, counting on this ROI came with a high risk, because digital solutions require your customers to change their behavior. Time is proving that the returns promised with digital solutions are not meeting expectations.
RIGHT PLACEMENT IS RISKY
Many companies turn to right placement or outsourcing for cost savings, but it's extremely hard to control and monitor how your brand is represented and customers are treated when the processes occur off-site. The potential for reputational damage is high, so ask yourself, is the return worth the risk?
WFM UPGRADES WON'T MOVE THE NEEDLE
Playing it safe with the latest release of the traditional workforce management systems is one option, granted it's the same approach center leaders have been betting on for a decade now. Not much has changed given the benefits of WFM are maxed out, and the return on investment is stagnant.
WHY NOT TRY LOW-RISK AND HIGH RETURN?
Modern enterprise contact centers are turning to intraday automation to gain a high ROI on par with digital solutions but with far less risk. Automation supports the various ways customers want to reach the contact center  with the added ability to solve challenges as they arise. This advanced real-time capability is essential in the dynamic contact center environment, and is being leveraged by a growing number of organizations that intend on taking operations to the next level.
As the only high ROI and low risk route, automation is the best way to reduce costs, engage employees, and keep your customers happy. With intraday automation as the foundation, contact centers are realizing significant and increasing value by impacting each of four key productivity drivers. To illustrate the variety of proven cost reduction and agent engagement use cases, the formula for agent staffing (i.e. budget) requirements is broken down by each contact center cost driver:
Volume * Handle Time (Average) / Availability / Occupancy
Volume = Number of incoming customer contacts / inquiries
Handle Time = Time it takes to handle the call (including hold time, talk time, and after call work).
Availability = Measures % of agents' paid hours spent logged into the system and available to work a contact
Occupancy = Measures % of time an agent is logged into system and actively handling a customer contact
1.Volume
Automation enables companies to reduce the number of calls into the contact center. In one use case, a leading retailer leveraged real-time automation to proactively make call-backs when volume was low, thereby reducing the number of incoming inquiries. The workforce management team identified a pattern: customers would make multiple calls to check on the delivery status of high-ticket items such as a furniture set. To solve this, the real-time rules engine would notify agents to make outbound calls confirming or updating customers on their estimated delivery time. This dramatically improved first call resolution (FCR) and decreased call volume.
2. Average Handle Time
Automation enables  companies to reduce handle time  in a number of ways. Managing adherence is one of the most prevalent challenges facing contact centers. It isn't uncommon for agents to stay in After Call Work (ACW) status to avoid answering calls.
To solve this, one Healthcare Insurance provider automated agent outlier management. After a predetermined duration in ACW, an on-screen prompt asks agents if they need help. If they are in ACW for a legitimate reason, they select "yes" and the system automatically alerts their supervisor to provide assistance. If not, they are returned to an available state. This real-time rule helped the company achieve a 50% reduction in ACW and cut costs by reducing Average Handle Time (AHT).
3. Shrinkage
Availability is a contact center metric equal to the percentage of time that an agent is on the clock,  logged into the phone system and ready to service customers. All other time falls under shrinkage. This includes employee training and development, back-office work such as processing claims, and paid time off including lunch and shift breaks. Although shrinkage translates to unproductive time on paper, it's essential to call center operations.
A true intraday automation platform constantly monitors stats from other key systems in the call center and uses that data to deliver actions much more quickly than manually monitoring and training when conditions allow. For example, if call volume is lower than expected and there are too many available agents, an on-screen prompt will offer a training session to individuals prioritized by predefined rules (i.e. those with low FCR scores or overdue compliance assignments).
Many companies find that leveraging intraday automation for employee development not only increases training velocity, but the training itself is actually more effective. One case study found that prior to intraday automation, up to 30 minutes per agent was being lost just moving people in and out of a room for a single training session. In addition to dramatically eliminating shrinkage, dynamic training was easier to consume. Employees who received the lesson through multiple 5-10 minute on-screen sessions retained the content better than those who were delivered the same information in a traditional classroom setting. Companies that offer automated development report increased employee satisfaction levels. Optimizing how coaching and off-phone tasks are managed is a win-win for both the business and its employees.
Even agents at the most tightly run centers spend 11% of available time idle, waiting for a call to come in. By replacing this time with productive tasks, centers reap both hard dollar cost savings and soft benefits. With more training and development opportunities available, employees become more engaged and report higher levels of satisfaction.
In addition to delivering dynamic activity sessions, a real-time platform can also impact productivity by offering agents early lunch or shift breaks. This reduces the number of calls that run over an agent's scheduled shift end time, thereby improving adherence and minimizing overtime payroll. The system simply prevents calls from routing to agents within a predefined time threshold. For instance, if AHT is 5 minutes and an agent's shift ends within that timeframe, a desktop popup will ask whether they would like to clock out early. If they accept the offer, the agent's schedule is updated and the exception is automatically recorded.
On the supervisor's end, this streamlines exception entry. Whenever an employee is late or runs over their scheduled shift time, the supervisor must log a schedule exception by manually typing in the reason it occurred. For those who manage large teams, keying these entries amounts to significant shrinkage over time. One communications company eliminated 500,000 exceptions in a single year with automation.
Automation is extremely effective at reducing shrinkage and improving productivity. One Fortune 25 financial services company saw a 300% investment return in the first 3-6 months of implementing contact center automation, while achieving 1.9% cost reduction and 100% WFM productivity gain.
Through a variety of use cases, companies are simultaneously removing costs and engaging employees, all while maintaining or improving customer experience.
4. Occupancy
Manually selecting staff for voluntary time off (VTO) is time consuming and inconsistent. Automation addresses this by allowing supervisors to automatically administer VTO leveraging the real-time rules engine to take advantage of opportunities and balancing the needs of employees. Automating VTO improves WFM efficiency and cuts costs while maintaining service levels. A large communications company was able to increase occupancy .25% overall, with a 25% increase in VTO hours. Agent satisfaction improved after VTO was automated.
Finally, intraday automation streamlines omni-channel service delivery by automatically moving agents from one channel to another when volume peaks. Monitoring and managing this process manually is time consuming. Automation allows companies to dynamically associate agents to channels faster than otherwise possible, allowing centers to run more efficiently. One financial organization was able to reduce the number of full time staff needed by automating this process.
Providing a positive experience while reducing costs is the goal for contact centers. Digital solutions are not meeting expectations, right placement comes with too high a risk, and workforce management is a thing of the past. Through automation and the savings formula, contact centers are able to reduce costs and keep customers happy.