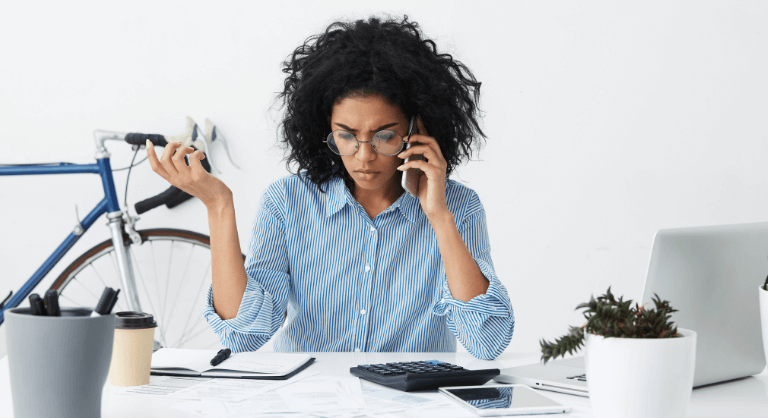 Published:
September 25, 2012
Categories:
The call center agent's job isn't an easy one.
In addition to their primary job – interacting with customers and keeping them satisfied – agents have many other off-phone responsibilities like training and coaching that enable them to do their first job well.
But finding the time to train, coach and communicate with agents remains a challenge for many centers. And as transaction types become more complex, the agent learning curve has become even steeper.
Many agents become frustrated and end up walking out the door not long after they get their first few paychecks. And every time an agent leaves, it means big bucks for your company.
Industry-wide, agent attrition is high, hovering around 30%. Not only is this expensive in terms of hard costs like recruiting, hiring, new hire training and productivity losses, there are even more critical hidden opportunity costs such as customer churn that many organizations don't track because they are harder to quantify.
The truth is that when agents don't have the training and coaching they need, their performance suffers. And poor performing agents are less satisfied with their jobs and ultimately more likely to leave your company.
Similarly, when customers have a poor call center experience, they are also more likely to leave your company. (Research shows that customers who do not have their issue resolved are eight times more likely to defect.)
When poor performing agents leave, they are replaced by new agents who are unprepared. This leads to more poor performance, thus repeating the cycle and increasing the risk to customer loyalty.
So – how can you reduce attrition in your call center and stop the madness?
Before you can improve attrition, you have to first understand what causes it. Are agents getting the training and coaching they need to feel confident answering customer's questions? Do they have the right knowledge and skills to perform the job? Are there clear job expectations? Is there a clear career path for agents? Do agents have a good relationship with their supervisors?
In our experience talking with call center executives all over the world, the most effective method to combat attrition – outside of increasing salaries, which is often not in the call center's control – is an approach that attacks the root causes of attrition across the entire agent lifecycle. This often includes:
hiring agents that are a good fit for the job
improving new hire training and nesting
increasing training and communications
implementing supervisor-agent coaching programs
improving/creating mentoring programs
promoting agent career paths
Successful call centers have one thing in common: they invest in their agents' success.
Attrition is not limited to newly hired agents – it occurs at all stages of the agent lifecycle and for many different reasons. Understanding the causes of attrition at every stage is the first step in improving it.
Hiring the right agents for the job and then providing them with the training and coaching they need to do their jobs well leads to a more satisfied, engaged and effective agent workforce overall, which ultimately leads to more satisfied customers – and stronger customer loyalty makes everyone happy!