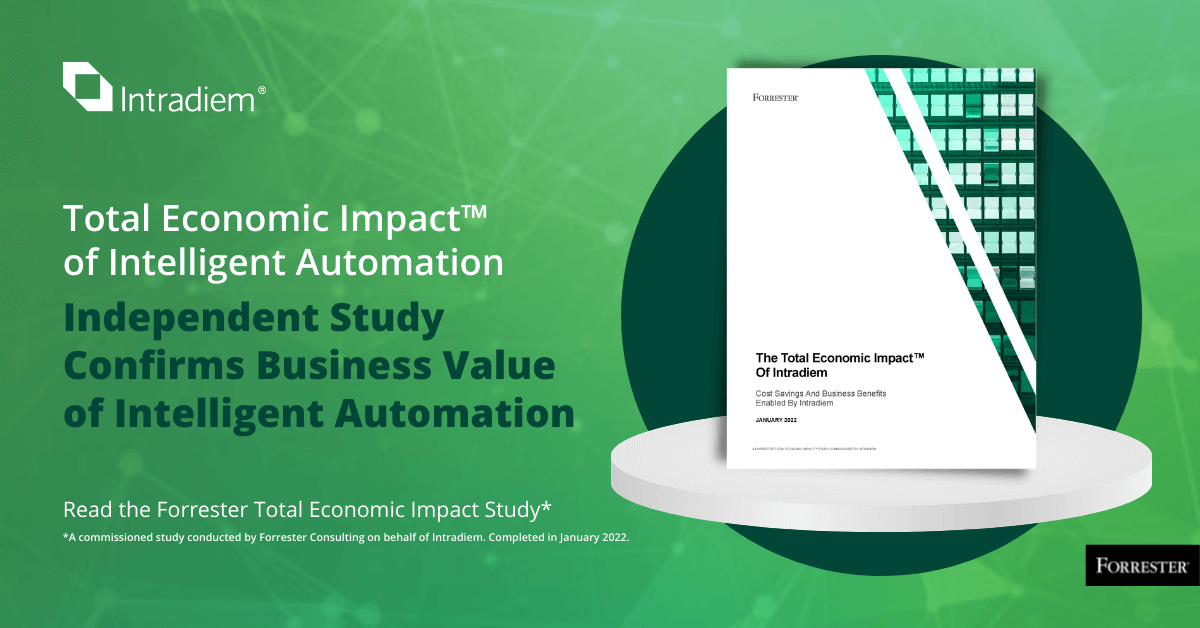 Published:
February 7, 2022
Categories:
A Total Economic Impact™ (TEI) study, conducted on behalf of Intradiem by Forrester Consulting, found that Intradiem's AI-powered intelligent automation platform delivers a three-year 342% return on investment (ROI) with payback in less than six months.
Intradiem commissioned Forrester Consulting to examine the potential ROI enterprises can realize by deploying its platform. Completed in January 2022, the study provides organizations with a framework to evaluate Intradiem's potential financial impact on their own operations.
Results were derived from in-depth interviews with four Intradiem customers from the health insurance, financial services, education technology, and media & communications industries.
"I've seen a lot of technologies come along and make a lot of big promises, so when Intradiem came along, I was very skeptical," said one interviewee—a senior planning director at an education technology company. "But [Intradiem] met and exceeded every metric. I went from extraordinarily skeptical to won over within the first year."
The TEI Study highlights key savings from Intradiem, including:
• $9.4 million from improved employee training efficiency
• $7.7 million from increased agent productivity
• $5.3 million from increased voluntary time off (VTO)
• $2.4 million from reduced employee attrition
• $1.0 million from improved administration efficiency
Read the entire study here.