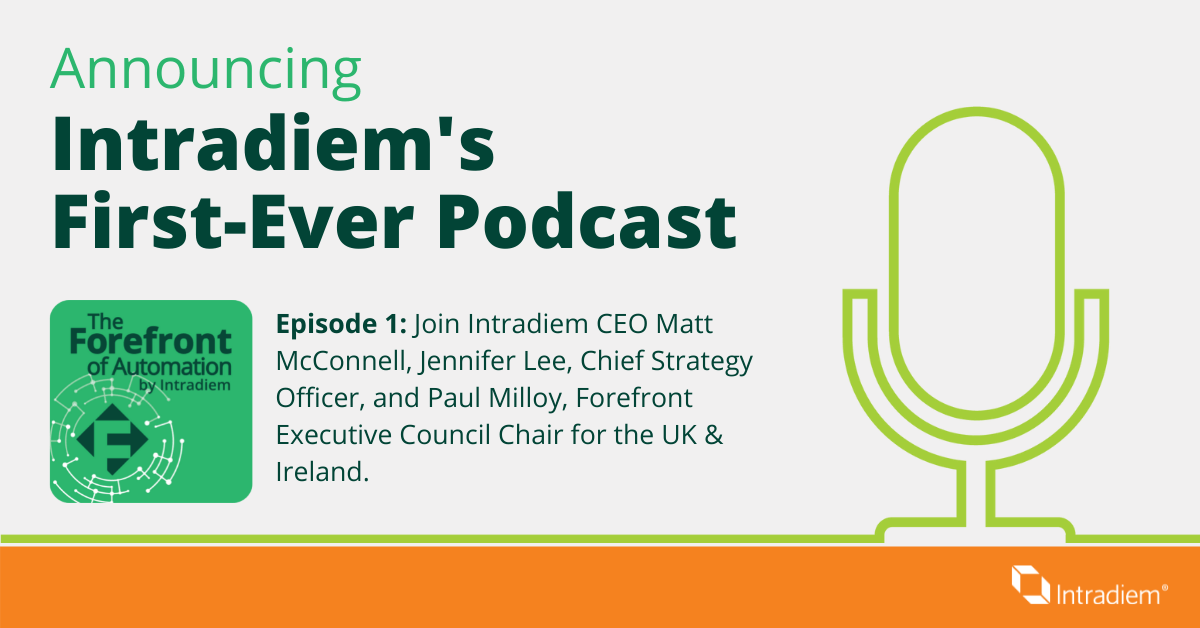 Categories:
Intradiem recently launched "Forefront of Automation: Workforce Heroes," a new podcast series on the challenges and success stories of contact center professionals.
Along with healthcare pros, emergency service providers, and other essential workers, contact center agents earned the "workforce heroes" title over the past 18 months by helping millions of people get through a challenging period of quarantine and general upheaval brought on by the coronavirus.
In this first "Forefront of Automation" episode, Intradiem CEO Matt McConnell introduces the podcast, and Intradiem Chief Strategy Officer Jennifer Lee discusses the challenges of business continuity and remote work with Paul Milloy, former head of resource planning at British Gas.
Jennifer and Paul explore how the pandemic accelerated the advancement of processes and technology—automation technologies, in particular—which were slowly gaining ground before the pandemic.
In the spring of 2020, contact centers around the world and across sectors transformed already complex in-house operations to an untested remote service model in a matter of days. Many offshore operations in locations with unreliable or limited phone and Internet access simply stopped functioning, while tens of thousands of domestic agents mounted at-home offices and were immediately deluged with calls from panicked customers: telecoms centers were hammered with calls about broadband access; banking centers were flooded with calls about stimulus checks; retail centers responded to issues related to the abrupt and massive shift to online shopping. And on and on.
Paul shares insights on the process transformation project launched at BG just prior to the coronavirus outbreak, and how the public health crisis impacted the project in unanticipated ways. Automation technology played a key role, and lessons learned can be applied to challenges faced by contact centers moving forward in the wake of the pandemic.
Listen to the podcast here.