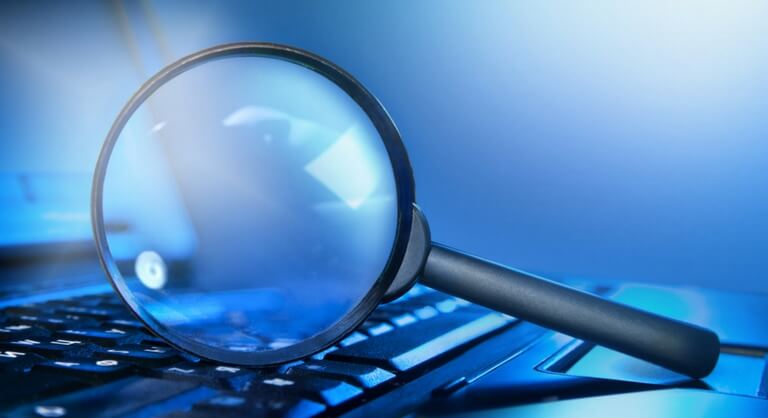 Categories:
Once considered an emerging technology, new to the scene within the past few years, intraday automation is no longer a nice-to-have, but a need-to-have. When meeting the goals of the business, consensus among workforce management and contact center operations is apparent – The Challenge is Real and relying on the status quo is not an option.
When a technology buzz becomes the real thing, providers appear out of the woodwork claiming to offer quality intraday automation solutions. It can be confusing to sort it all out and get to the truth. Bottom line, all that glitters is not gold.
When considering your options, do the obvious: dig in and research, ask the right questions and see it for yourself. Here are some key criteria to keep in mind as you differentiate vendors in the intraday automation marketplace:
1. Is it a Fully Automated Solution? A key measurement for a true intraday automation solution is its ability to enable your workforce management and contact center operations to eliminate manual processes. Unless the technology not only monitors and makes workforce adjustments in real-time, but also automates the necessary back-end manual processes, such as updating agent schedules and changing AUX states, you are not evaluating a true intraday automation solution. If the solution addresses a siloed or single thread of the operation, and is not a holistic – single response the real challenges of the operations – then you are not evaluating a true intraday automation solution.
2. Does it Fully Integrate with Your Environment? Flexibility with systems integrations is critical for deploying your intraday automation solution. It is also indicative of a vendor's experience and expertise with the contact center technologies and platforms with which the intraday automation solution must coincide and work in conjunction. Look for a solution that integrates with multiple WFM and ACD systems, as well as other data sources such as CRM. This will ease the implementation process and ensure you're up and running without added hassle. This will also protect your investment from any future state technology changes to your infrastructure.
3. Degree of Required Dependence on the Vendor? The real challenge intraday automation solves is being able to respond and make workforce adjustments in real-time to deal with the dynamic and chaotic nature of the contact center. Therefore, administrators and business owners working with the intraday automation solution must have complete flexibility and autonomy from the vendor to create, manage and change rules within the system. Every degree of dependence on the vendor is a degree of delay in operations ability to automate management of the intraday operations.
4. Who Are Their Satisfied, Referenceable Customers? An intraday automaton provider with a real production-ready product will have a network of satisfied, referenceable customers. The customer base should be representative across industries and magnitude in terms of operational size and complexity. Ask for customer testimonials and case studies, and most important, speak directly to those customers. Observe public, industry events where customers reference and speak on their intraday automation journey and experience. This is the only way to gather reality-based data as evidence of the provider's claims and solution capabilities.
5. What Support is There for Your Intraday Automation Journey? A true intraday automation solution provides limitless possibilities in terms of how your business can strategically leverage its capabilities to manage the operation. Traditional vendor support capabilities, such as quality training, customer service, technical support and help desk services, proven implementation delivery processes and methodologies while highly important, are table-stake. In any technology buying decision these requirements go without saying.
Beyond that, what support mechanisms would aid your ability to recognize the full benefit of your intraday automation solution and help you achieve your game-changing results? Look for things like a community of users, made up of workforce management and operations professionals and peers, who network, communicate and share real-life experiences and best practices. Identify and participate in forums designed to bring these peers together for learning. Review online communities and web help tools designed for user collaboration, research, FAQs and access to training and subject matter expertise.
6. How is the Company Continuing to Invest in Research, Development and Innovation? Research and development is fundamental to a company's long term success and growth. It fuels new products, market share, high margins and rates of growth. Less stable companies will be tempted or even forced to cut back on R&D. Solid intraday automation patent output, in conjunction with a strong, referenceable customer base is a key indicator of a vendor with a well established platform and ability to make the commitment to R&D for future enhancements and innovation.
7. What is the Profile of the Company in Terms of Stability, Tenure and Community Involvement? It goes without saying that the stability, tenure and community involvement of a company should be a vital criteria within the decision making process. Unfortunately, in newer markets, it is often not given the weighting it deserves. Often times, niche players will appear on the scene delivering a niche product. It seems they are afforded a "get out of jail free" card when it comes to weighing in on their stability, tenure and dedication to the community. It is important not to overlook this important aspect of the vendor you plan on partnering with for your intraday automation journey.
8. Ultimately, What is Your Expected Return? As with most technology projects, sometimes the hardest step to signing the contract, is producing the business case that will satisfy your finance stakeholders and grant you the green light to move ahead. An intraday automation provider with a well established track record will be able to work with you to create such a business case and support you in those executive level financial discussions. They should be willing to also stand beside you in making those returns a reality. As mentioned throughout, such a vendor will be able to direct you to a community of users that have gone before you and can share their experience and ideas on how to best socialize and drive your business case to fruition.