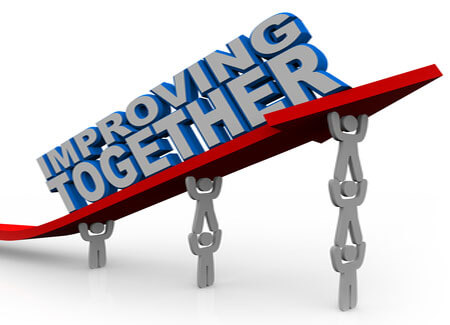 Published:
April 24, 2014
(This blog post first appeared on ICMI on April 3, 2014.)
As part of your frontline workforce, a contact center agent's top priority is delivering a consistently outstanding customer experience.
When customers call in, they are instantly greeted by a knowledgeable agent who can answer their questions accurately and in a timely fashion. There is always the perfect number of agents on the floor to handle call volume and agents receive the ongoing training and coaching they need to remain up-to-date, productive and 100% efficient.
Forecasts are always accurate, there are never power outages or surprise marketing promotions, and it's always sunny outside…you get the picture. This isn't usually how it works.
The truth is that even the best run contact centers will deal with unplanned events and circumstances that cause volume to unexpectedly spike and fall or agents to be unprepared.
There will never be a way to perfectly predict volume across channels and specific skills. The sustainable approach is to effectively manage your frontline workforce so that it can adapt to unforeseen circumstances and events in real-time.
But how do you create a real-time workforce that can intelligently handle anything thrown its way? How do you get the right people, in the right place, at the right time – every time?
The Right People
The first step is making sure you have the right agents in place. This means agents who are well-trained and knowledgeable enough to answer customers' questions and handle their transactions both accurately and efficiently.
Intraday management technology can be used to fill natural downtimes with off-phone activities that ultimately improve agent performance. Pockets of idle time are aggregated across the entire agent population and grouped together in 15-20 minute sessions so that available agents can complete critical training and other off-phone activities at their desks, in between calls.
Intraday management automates the process to make it easier to create, assign, prioritize and deliver activities to agents based on their individual strengths and weaknesses. .
The Right Place & Right Time
When one customer service channel becomes backed-up, most centers can't adjust fast enough to changing circumstances. Without a way to quickly move agents from one channel to another to alleviate excess volume, the end result is longer hold times and a compromised customer experience.
A real-time frontline can automatically adjust, moving agents with the right skills from low volume channels to high volume channels to better manage queues. And as agents complete training and certifications or show a need for improvement in a certain area, skill and queue associations are automatically updated so that customers are always talking to agents with competencies most aligned with their needs and best equipped to serve them.
Staffing levels are also important, as having too many agents on the floor is expensive and too few can have a negative effect on customer service. By automating intraday staffing, contact centers can quickly and intelligently respond to unexpected staffing needs with dynamic business rules. Service level thresholds and trends, as well as individual agent performance, can trigger voluntary time off or overtime, notifying eligible agents through prompt, text message or workforce management software.
This makes sure you always have the right number of agents on the floor and reduces labor costs in the process.
The real-time workforce reality
In the contact center, there will always be times when forecasts are inaccurate. Marketing will fail to communicate a promotion, weather events will force calls to be rerouted, or power outages will temporarily bring a center to its knees.
The key is identifying issues and responding before it's too late to have a real impact.
A real-time frontline can quickly adapt to the changes in your business and is more productive and well utilized. A real-time workforce can automatically adjust staffing levels, balance channels and prepare employees.
The result is a more skilled and productive workforce that is able to dynamically respond to call center conditions and deliver an exceptional customer experience every time – no matter what comes its way.