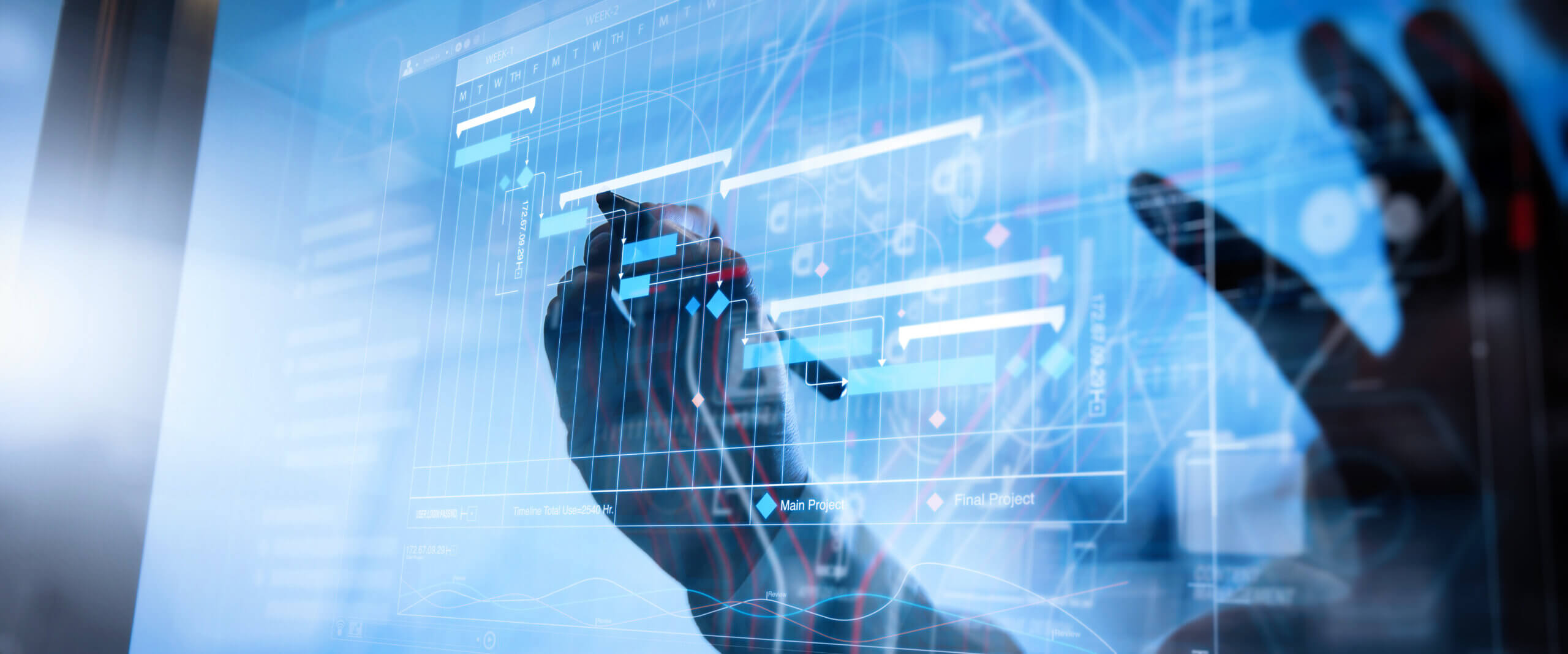 Published:
October 26, 2021
Categories:
Constant competitive pressure means that most companies are either engaged in or planning a business transformation program at any given time. Successful transformation depends on several elements, not least of which is an accurate prediction of what the near future holds.
Intradiem CEO Matt McConnell introduced the latest virtual Forefront Executive Council meeting on September 23rd by noting that, prior to the pandemic, no one could have predicted the upheaval of the past 18 months. But many companies—thanks to innovative technology and the "workforce heroes" who keep them humming—have responded with great resilience and are now poised to take on the future from a position of strength.
Forefront brings together forward-thinking industry leaders to share best practices and thought leadership on how Intelligent Automation is revolutionizing customer service and increasing efficiencies while improving the experiences of agents and customers alike.
Back Office, Meet Front Office
Kevin Jolliffe, Intradiem's VP of North American Sales, led a roundtable discussion on the growing interdependence of front- and back-office processes in customer service centers. Contact centers across multiple industries have used automation to boost front-office efficiency and employee engagement in recent years, and organizations are realizing that application of this technology to back-office operations can also have a strong positive impact on productivity.
This recent Forefront event included senior workforce planning mangers from top-tier insurance, healthcare and financial services firms who described how their organizations are using Intelligent Automation to create synergies between front- and back-office operations and optimize performance.
Back-office teams frequently lack the tools necessary to track and manage performance; but Intelligent Automation provides real-time monitoring and communication capabilities that enable back-office teams to recognize productivity bottlenecks and take immediate corrective action.
Much as it's done for front-office teams, Intelligent Automation will optimize workforce planning for the back office and boost overall customer service performance by bringing front- and back-office processes more in synch with each other.
New Year, New Challenges, New Solutions
Intradiem Chief Strategy Officer, Jennifer Lee, concluded the meeting with an overview of how Intradiem is helping (and will continue to help) customers meet the new challenges of their markets with innovative AI-powered technology for both front- and back-office operations.
Jennifer discussed Intradiem's strategy of listening to customers and creating solutions to solve their most pressing problems; Intradiem solutions help customers: increase savings through new use cases; reduce effort through platform enhancements; and expand capabilities across their workforces. Jennifer spoke of new products planned for release later this year and next year—with a particular emphasis on back-office applications.
The next Forefront Executive Council event will take place February 22-24, 2022, in Scottsdale, Arizona.