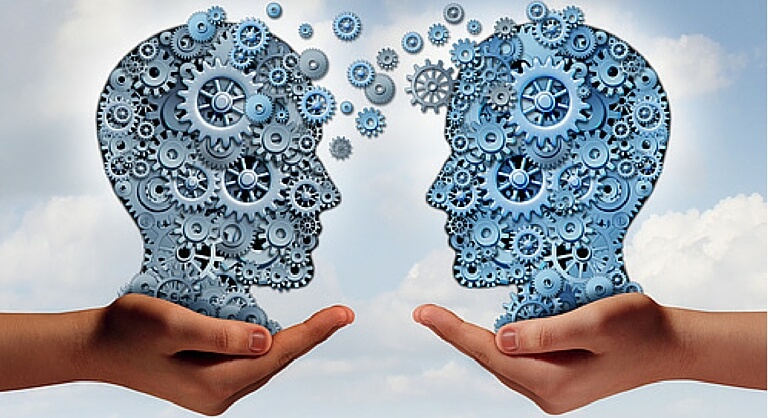 Published:
March 10, 2016
One of the areas of business operations that is often neglected when it comes to soft skills coaching, is our finance team. The employees handling collections inside a company may receive coaching but from my observations, others dealing with vendor payments and internal customer calls and emails rarely have the individual coaching needed to reach their skills peak.
Sometimes the hiring process for these accounts payable and payroll areas is focused more on the applicant's financial skills rather the need for a blend of both technical expertise and excellent service skills. As they onboard with a company the finance knowledge continues to be a primary and sometimes sole focus without regard to soft skill proficiency.
Some CFOs do recognize the importance of the soft skill areas for their teams. A 2013 survey of more than 2,100 chief financial officers by the financial staffing service Accountemps discovered that the most common reason that respondents gave for why their employees fail to advance was poor interpersonal skills.
Despite the results of that survey, frontline leaders in financial areas of companies may not be making time to coach these skills or install and use the tools available for quality monitoring.
Some managers over internal customer finance areas (accounting payroll for example) have shared with me their fear of "eavesdropping" on conversations with employees who may be calling with payroll or other complaints or questions. Recording of calls is seen as an invasion of privacy for internal customers but they will admit that it is not a problem for collections dealing with external customers.
Privacy is always a concern but we need to also be concerned about quality and coaching that is ineffective when we aren't able to truly observe and hear what our representatives are saying. Listening to one side of the conversation while sitting near them doesn't give the full picture, and sometimes even gives the wrong picture about what is going on during a call. Emails are certainly easier to observe since they are captured and archived daily.
How can CFOs be more effective in helping employees develop soft skills?
Make sure internal customer experience is important and part of your goals: Some employees will treat outside customers and vendors well but tell me they don't see why co-workers deserve the same level of service. Your managers have to talk and walk this so the employees emulate it.
Vendor experience is important too: Vendors talk internally and with other business clients every day and their conversations often involve experiences they have with the companies they are working for or selling to. The best compliment from our vendors is their recommendation and referrals to your business based on the high quality service and engagement you provide them.
Classroom training: Conduct (or have an outside expert conduct) a soft skills class designed for finance professionals with phone and email communications. Don't rely on out of the box trainings since your team will buy in only if they feel the skill examples relate to what they actually do.
Side by side coaching with split headset: This is one way around the recording privacy fears with employee customers. Take a call, discuss and then they take a call, discuss. Keeps coaching very interactive.
Recording of role-play practice: Rather than having role-play in a training room, have coaches use phones to act out finance scenarios with employees. Plug in call recorder to record these sessions, then play back and review the skills used for praise and improvement tips.
Live monitoring: Definitely old school but still important for those quick motivational, "great job on that last call" messages or desk-side praise
Coach emails together: ask your employees to choose two emails in which they feel that they created a great internal and/or external experience and two emails where they are uncertain or think they missed the customer engagement or empathy needed. Review skills together.
Customer experience feedback from other departments and vendors: Are you asking for feedback to find ways improve internal and external customer experience? Ask your managers to suggest ways to receive and implement improvements that will benefit customers and your business.
Look for ways your finance and credit managers can coach on both internal and external customer experience skills. Stress the need to combine finance expertise with soft skills and your teams will shine!