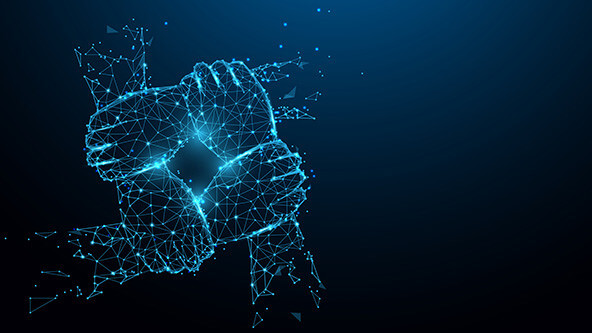 Published:
October 5, 2023
Categories:
In my 20 years in the industry, I've watched as contact centers have steadily added automation technologies to their operations, with mixed success. Those technologies have streamlined many important work processes, but the limited capabilities of early chatbots prevented them from making automated self-service as effective as customers and service providers hoped they would.
Today, a new generation of advanced AI-powered technologies seems sure to fulfill the promise of those early chatbots and deliver effective automation of basic customer service transactions—the kind agents refer to as "breather" calls because they require easy answers and generate minimal stress.
Ironically, that achievement will make agents' work more challenging, not less, because it will leave them to deal more exclusively with high-stakes calls which are generally more emotional, more complex, and more stressful. In the new world, each call that makes it to an agent will become a "Moment of Truth"—a conversation which can make or break a brand's relationship with their customer.
The impact of handling stressful, back-to-back calls has been documented; in one study, 87% of call center agents reported high or very high stress levels at work, and more than 50% said their work left them feeling emotionally drained.
I've been an agent, and I know that work-related stress among contact center agents is unavoidable, of course. But cumulative stress—the kind that fuels burnout and consistently high rates of attrition—is preventable. So the question is, how can brands leverage these latest breakthroughs to better support agents in their ever-more-stressful roles?
The Threat of Unchecked Burnout and Attrition
Customer service, when it is at its best, is a quintessentially human exchange between agents and customers. Industry leaders have long recognized the correlation between agent and customer satisfaction. Yet despite this understanding among leadership, little has changed to address the root causes of agent dissatisfaction. Rigid schedules, repetitive tasks, and irate callers make a contact center agent's work notoriously stressful. Burnout and attrition are chronic, costly, and all too common, surpassing 70% in some contact centers. It can cost an organization up to $35,000 to recruit and onboard a single replacement. Resignations often happen without warning, and constant turnover undermines service quality and consistency. And until now, center leaders could only react after the fact.
The good news is that AI now provides a more proactive approach, thanks to its ability to process huge pools of data and identify relevant patterns in those data—such as performance metrics trends that are common to agents who have quit. Supervisors can use that intelligence to benchmark current agents against those trends and identify the ones whose performance metrics seem to be leading them in a similar direction.
AI Will Streamline Workflow and Facilitate Stress-Reduction Measures
The fingerprints of attrition risk are in the data, so to speak, but identifying them is only half the battle. AI can also facilitate center leaders' ability to take concrete steps to reduce stress and enhance agent well-being. AI's ability to process and analyze the massive volume of data generated by contact center systems in real time can allow supervisors to leverage unexpected intervals for productive use—intervals that were traditionally wasted because there was no way to identify them in real time.
Supervisors can use those insights to deliver training and coaching sessions and important communications directly to agents' desktops during idle moments, releasing them from prescheduled activities—which are frequently interrupted by shifting call volume—while ensuring that agents remain up to date on all requirements.
Along with real-time insights and predictive capabilities, AI now provides leaders with solutions to intervene and break the burnout cycle before it results in attrition. Using this advanced technology, Thrive Global and Intradiem have partnered to offer a revolutionary new concept to help agents pause and reconnect during their work shifts. Embedded into employee workflows and backed by neuroscience, these 60-second "Resets" deliver calming visuals along with audio and breathing prompts to help agents recharge and avoid the personal and organizational damage caused by cumulative stress. The Resets give agents an opportunity to recover from one Moment of Truth call and prepare for the next, and the use of Intradiem's platform to deliver the sessions ensures it can be done without negatively affecting Service Levels.
Refocusing the Role of Agents
In recent years, customer service performance has taken on greater significance in the battle to maintain a positive brand reputation. Customer-facing agents are on the front lines of that battle, and as their job only gets more difficult, keeping them engaged, satisfied, and productive requires constant attention to their needs. But their supervisors' attention is already spread thinly across multiple responsibilities, and few supervisors have the bandwidth to track the stress levels of individual agents.
AI now offers the capability to ensure agent well-being without increasing the burden on their supervisors. Using technology to automate work processes was an important achievement, but the challenge facing customer service providers today requires more adaptive technologies that can provide more targeted and more effective support to human agents. Because there will always be Moments of Truth, and now more than ever, those Moments require a human touch.
This post originally appeared on execsintheknow.com.