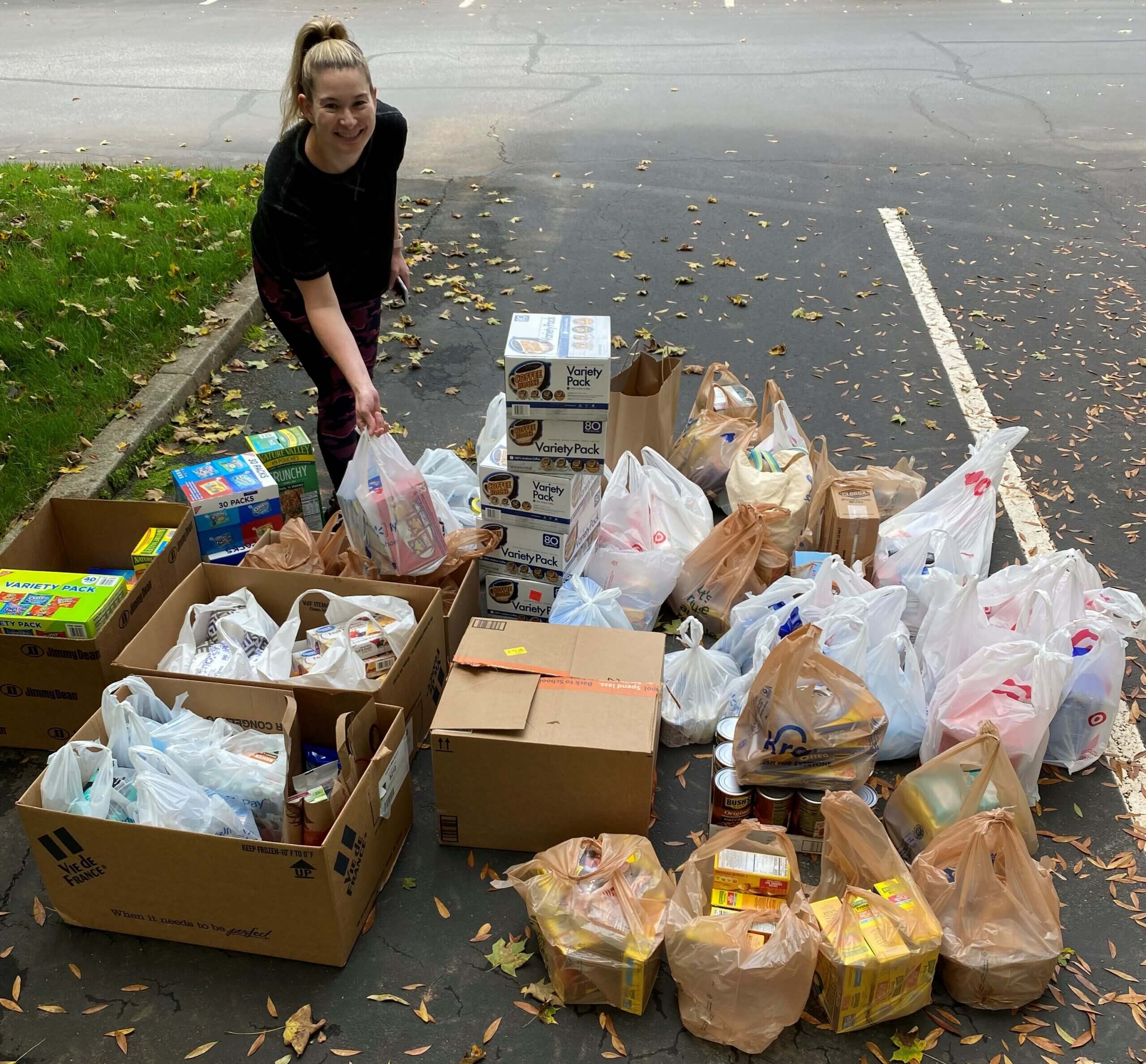 Published:
October 12, 2021
Categories:
Community service is at the heart of Intradiem's identity. The company's "people first" approach prioritizes the needs of employees and customers over personal or material gain, and that spirit extends naturally to the communities we live in.
September was "Community Service Month" at Intradiem. Employees were encouraged to dedicate time, energy and resources to individuals and organizations that need a helping hand.
Team members near company headquarters in Alpharetta, Georgia, and others around the world gave money, volunteered service, and performed acts of kindness in a spirit of solidarity with their communities.
Intradiem employees showed their generosity in a variety of ways:
One group adopted a needy family—providing clothing, furniture, and other items as well as sourcing, assembling, and delivering beds for the family's five children.
Another group filled 200 boxes for an I Honor USA food drive for overseas U.S. troops.
Others donated blood to blood banks; toys and handmade Halloween masks to elementary school students; and graphic design work to a high school football team's charity event.
Still others contributed to the Travis Manion Foundation, Leukemia and Lymphoma Society, St. Jude Children's Research Hospital, All About U Adoptions, All About Cats Rescue & Adoption, Angels Among Us Pet Rescue, Casey's Dream, Stand Up For Cancer, The Place, Easter Seals, International Rescue Committee, and Operation Hat Trick.
"Community Service Month" reflects Intradiem's core values: Servant's Heart, Craftsman's Attitude, and Revolutionary Spirit.
By coming together and doing what we can, each of us can make a huge impact in our communities by helping those who need help. Thanks to all of you for your generosity!