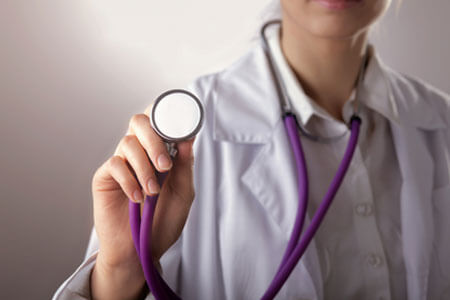 Published:
March 10, 2014
Categories:
Few industries have undergone as much radical change in the past decade as healthcare. The healthcare industry is growing amid extensive regulatory changes including the creation of health insurance exchanges and the new Affordable Care Act (ACA), as well as the development of new risk and payment models. With the consumerization of healthcare comes more volatility and the need for agility.
At the same time, this heightened competition and increased compliance requirements compress health insurance margins as the risk pool is diluted with millions of previously uninsured members. In this new era, contact centers will play a critical role in defining competitive advantage among providers, leveraging intraday management and driving a higher need for agent skills, channel consistency, and customer experience focus. Here are 4 key factors that healthcare services call centers should keep in mind:
1) Compliance and Regulatory Issues
Under the new Affordable Care Act, new marketplaces present a whole new set of challenges for health insurers nationwide as some 33 million new insurance customers are expected to enter the market over the next ten years, according to estimates by the Congressional Budget Office. Additionally, as many as five million individuals previously insured through employers are expected to shop this new pool of individual plans.
Call centers will be faced with increasing call volume and complexity of customer inquiries and claims, and agents must be up-to-speed and equipped with the right information. This will require a new approach to finding time for training and include alerts and re-certification for agents to ensure they are in compliance and delivering an outstanding overall customer experience.
2) Healthcare is Becoming Much More Consumer-focused
With the new public marketplaces and private exchanges, decision making is put into the hands of individual consumers. This perceived commoditization of healthcare offerings drives a higher need for skilled agents who can deliver consistency across all channels.
To succeed in this market with millions of new customers – many of whom were previously uninsured – organizations must be able to solve customers' problems and provide exceptional customer service every time.
Service must become more personalized. Agents must be well-informed and equipped with up-to-date information, and contact centers must be able to dynamically scale operations to meet changing peaks in demand.
3) Efficiently Managing Channels Can Minimize Cost and Maximize Service
To attract and keep new customers, insurers must make the enrollment and claims process easy and efficient. New technologies such as mobile, self-service web portals, chat and social media have given customers more options when it comes to how they choose to communicate with companies. These new channels must be supported with enough skilled resources and the customer experience must be consistent across all channels.
Balancing agents across channels allows organizations to quickly leverage those agents with the right skills to positively impact the customer experience in whatever channels customers choose to communicate. And with updated agent skill associations based on training and performance metrics, available agents are can handle multiple channels right away, responding to customer demand in real time. This ultimately improves agent performance, operational efficiency and customer satisfaction.
4) Cost Reductions Due to Medical Loss Ratio Caps and Diluted Risk Pools
Ultimately, this heightened competition in both the individual and small business insurance markets will force insurers to become more efficient as margins become compressed and the risk pool is diluted by the flood of new members – most of them previously uninsured.
Contact centers will have to do more with less, streamlining processes and asking more of agents – all while maintaining high levels of customer service.
New intraday management technologies will be critical to help improve operational efficiencies and overall agent performance so that contact centers can remain agile and dynamically respond to customer demand. Those companies who are able to best leverage these technologies to replace manual processes and create a real-time workforce will be most likely to succeed in this new consumer-driven healthcare environment.