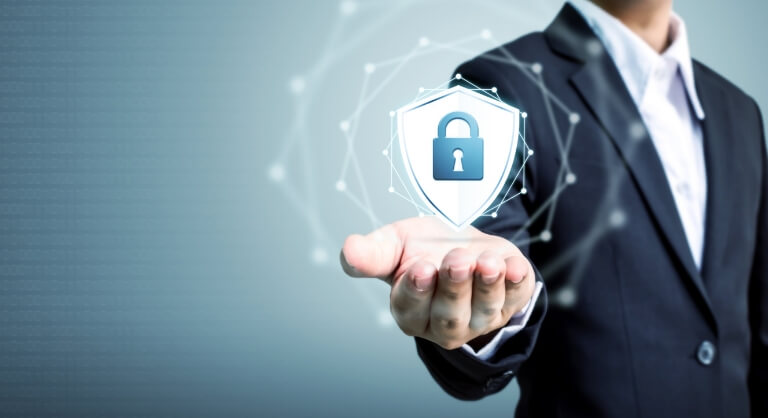 Published:
February 19, 2019
Categories:
Digital transformation is here, and while it leads to increases in efficiency, productivity and revenue, it also poses potential risk when it comes to data security. Did you know that 46% of U.S. businesses experienced a data breach in the past year, according to the 2018 Thales Data Threat Report? In today's world where customers view privacy as top priority, it's crucial that companies have the proper security measures in place.
Given the importance of IT security, the Intradiem team has focused on continued development of security best practices and controls over the last 12 months. To ensure our customers have ongoing confidence and trust in their partnership with us, we invested in the ISO 27001 certification and SOC 2 attestation. The ISO 27001 certification and SOC 2 attestation confirm our ongoing commitment to the security, confidentiality and availability of our services.
What is ISO 27001?
ISO 27001 is an international standard for security management that identifies best practices to help organizations stay protected. By achieving this certification, Intradiem has:
Examined information security risks
Designed a set of security controls to mitigate these risks
Adopted a management process that reviews these controls on an ongoing basis
Conducted an internal audit of the above to test for conformity
Had an audit conducted by an ISO accredited external party (Schellman & Company, LLC) to test for conformity
What is SOC 2 Type II?
SOC 2 is a validation by an authorized third-party that Intradiem has established and is complying to security practices and processes.
A SOC 2 report examines controls at a service organization relevant to the security, availability, or processing integrity of a system or the confidentiality or privacy of the information contained in the system.
These audits are based on the Trust Service Principles, Criteria and Illustrations established jointly by the American Institute of Certified Public Accountants (AICPA) and the Canadian Institute of Chartered Accountants (CICA). 
We will continue to lead the way not only in Contact Center Robotic Process Automation (RPA), but in maintaining industry leading security standards and practices. Above all, we want our customers to feel confident in every aspect of their partnership with us, from the value of our platform to the confidentiality and privacy we promise.