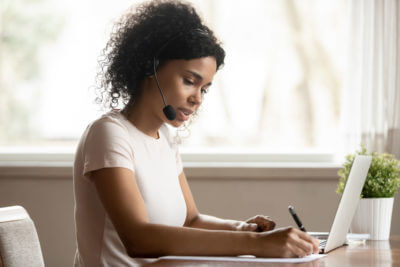 Event Date: March 31 - March 31
Start Time: 11:00 am
End Time: 12:00 pm
About this event:
How to Manage and Optimize Remote Agent Performance in Your Virtual Contact Center
Discover Why Workforce Automation is More Critical Than Ever Before:
Most Centers Today are not set up to manage a remote agent workforce.
Intradiem enables you to effectively manage your contact center employees when your managers cannot be physically present.
Real-Time Communications and Training
Deliver critical updates without impacting service levels.
Optimize Management of Remote Agents
Monitor service levels and volume across channels. Alert agents to move to a ready state to take calls when volume spikes.