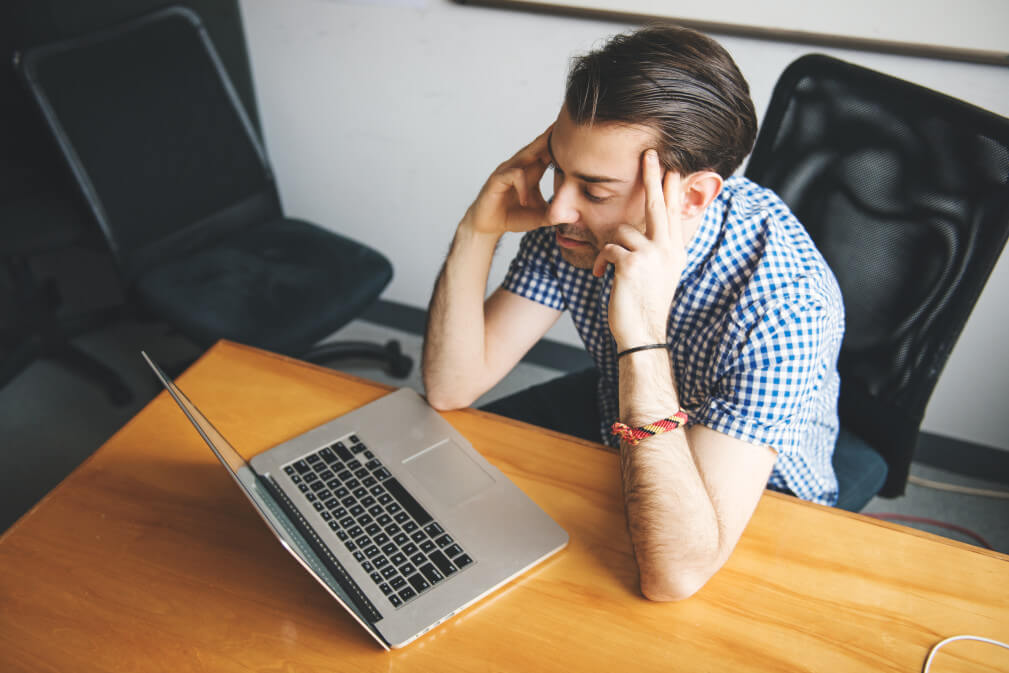 How to Prevent Remote Call Center Agent Burnout During a Crisis
This year's rapid acceleration to remote call centers has presented some advantages for agents and managers alike: less time commuting, reduced absenteeism and more flexibility. Yet even as companies settle into this new world of work some age-old challenges around agent engagement and morale have only intensified.
It's harder than ever to connect with your employees. With a decentralized workforce, managers can no longer rely on visual cues to take the pulse of their teams. The reality is that 74% of call center agents are at risk for burnout.
How can call center managers recognize signs of agent disengagement before they turn into more significant issues?
Exploring The Disruption of the Agent/Manager Relationship
With agents entirely removed from the call center, managers struggle to make personal connections with their team. Floorwalkers are unable to physically see what agents are doing at any given time, assess body language, or see a raised hand signaling for help.
Limited in-person connections can take a toll on agents, especially new team members, who may be struggling without managers knowing a problem even exists. There's a higher level of visibility needed to combat such challenges, and managers must rely on performance metrics find ways to support agents who need it.
Recognize Gaps in Metrics
The silent struggle, in particular, is very difficult to identify in a fully remote environment, leading to persistent issues with customer experiences and call center metrics. Managers must proactively identify areas where agent issues and inefficiencies are consistently occurring. For example, agents could be spending too much time on after-call work (ACW), over-utilizing AUX states to delay their return to call handling or placing customers on hold for extended timeframes while struggling to find answers.
These red flags indicate that agents may be overwhelmed and need immediate support. If left unresolved, metrics will erode over time and will translate to agent burnout, higher attrition rates and poor customer experiences – ultimately deflating the bottom line. All of this must be done in real-time to be most effective.
The answer lies in harnessing the massive amount of information flowing through their operations, which will help identify patterns in agent behaviors. The data exists; it simply needs to be captured and turned into meaningful insights and actions. The upside is that with intelligent automation, managers can now identify trends and detect areas of concern for the call center at scale.
Intelligent Assistants Can Support Remote Agents
With the volume of data generated within contact centers, it's just not humanly possible for managers to gather, analyze and act on this information in real-time, let alone do this while successfully managing a fully remote team.
However, by utilizing an intelligent assistant, call centers can automate the process of gathering this data and actioning it in real-time to support remote agents.  Managers can think of an intelligent assistant as an extension of themselves, as it can adequately see when remote agents are struggling and automatically intervene. This support can come in the form of alerting managers when certain performance thresholds are at risk or providing time for agents to take training or have a 1:1 coaching session. This empowers managers to be the best at what they do: coaching and supporting agents, even from a 100% remote environment.
Remote work has a clear upside for both call center managers and agents, but this new way of working can quickly turn into a nightmare on both sides without the right tools in place. By adding an intelligent assistant to their operations arsenal, call centers can control their metrics to support remote agents, leading to improved customer experiences.