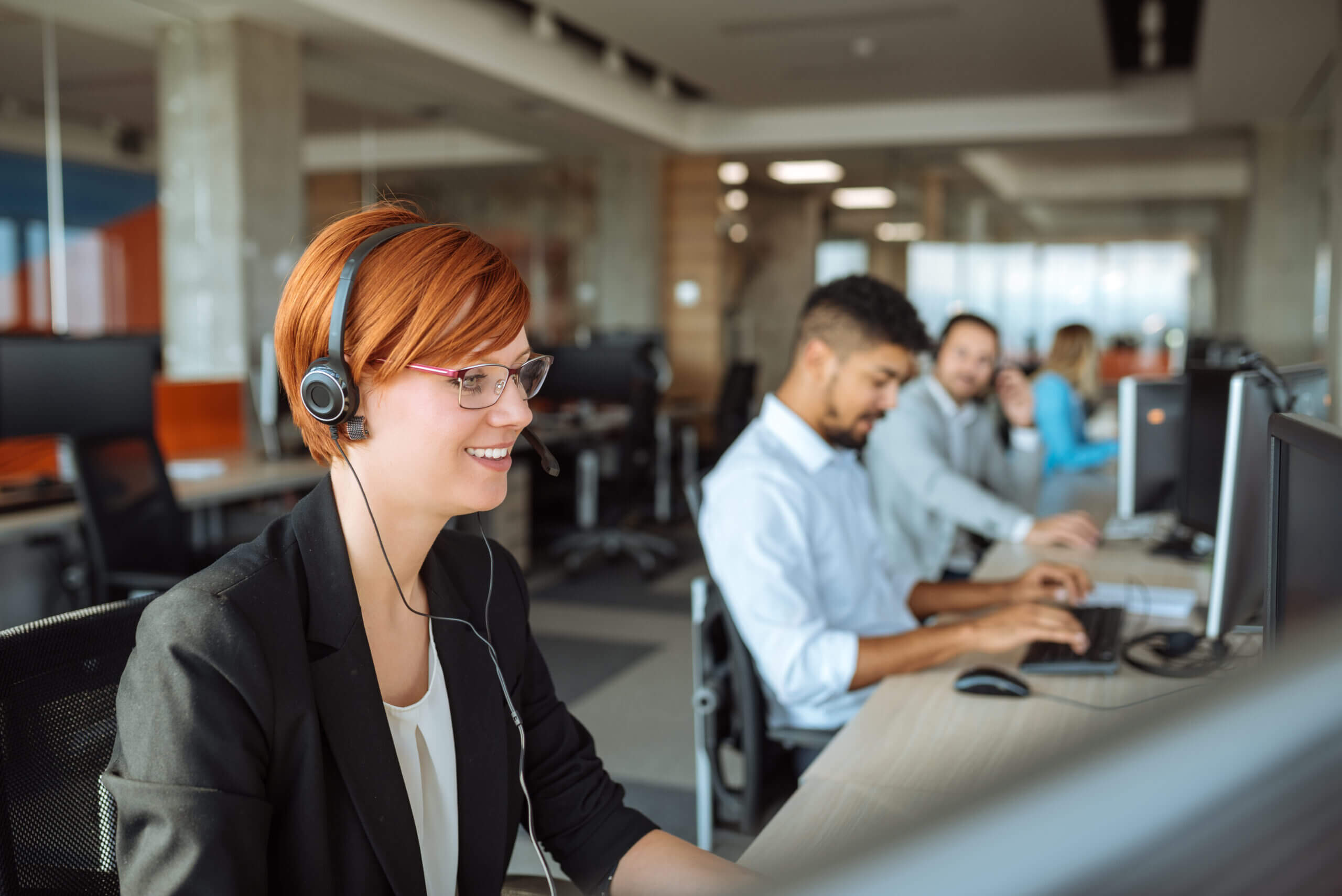 Published:
April 26, 2022
Categories:
The UK Forefront Executive Council gathered on 30 March to discuss the customer service challenges faced by today's contact centres. The discussion focused on the need for stronger emphasis on frontline agents and the expanding role of automation and artificial intelligence (AI) to better support those agents.
Launched in 2021, Forefront brings together forward-thinking industry leaders to share best practices and thought leadership on how intelligent automation is revolutionising customer service by improving the experiences of agents and customers alike.
This latest meeting included senior customer service leaders from several large UK organisations, including Call Centre Management Association (CCMA), Direct Line Group, Virgin Media, and others. Reflecting the times we live in, the session included a mixture of in-person and online attendees.
Forefront chairman Paul Milloy opened the session with an overview of the respective expectations of customers and service providers, and steps service providers need to take to align those expectations and increase the value of the relationship for both sides.
Customers desire high quality customer experiences—easy interactions that effectively solve their issues and leave them feeling valued—while service providers seek primarily to secure customer loyalty—retaining over time customers who are willing to expand their purchases and even become unofficial "brand ambassadors" willing to recommend the company to others.
Automation technology—and intelligent automation (AI) in particular—is increasingly being applied to improve the customer experience; organisations need to apply the same advanced tools to support their agents. By improving their agents' sense of engagement and satisfaction with their work, they will boost their ability to satisfy customers.
Key agent challenges
The contact center agent's job has always been challenging, and recent upheavals caused by the pandemic have added more layers of challenge:
• An agent's work requires simultaneous interaction with multiple systems
• Self-service is removing easy calls, leaving only complex issues for agents to solve
• The rapid shift to remote work is now transitioning to a hybrid blend of remote and in-office
• Agents and team leaders are adapting to this new operating mode on the fly
Adopting an intelligent automation approach to supporting agents can alleviate choke points and bring about quantifiable operational and financial benefits by strengthening agent engagement, improving customer experience quality and consistency, and contributing to the organisation's bottom line.
Intelligent automation improves the work experience by eliminating repetitive tasks and liberating agents to focus more attention on delivering empathetic, human experiences. The customer experience also benefits from agents who are better equipped, trained and prepared to solve caller issues.
Intelligent automation boosts efficiency by reducing average handle time and eliminating many of the errors that occur with manual processing. And finally, greater agent satisfaction and stronger process efficiency will reduce employee attrition, saving organisations the fuss and significant expense of replacing departing agents.
The next UK Forefront Executive Council meeting will be an in-person session to discuss strategies for leveraging automation and AI more fully in the service of empowering contact centre agents. More details coming soon!