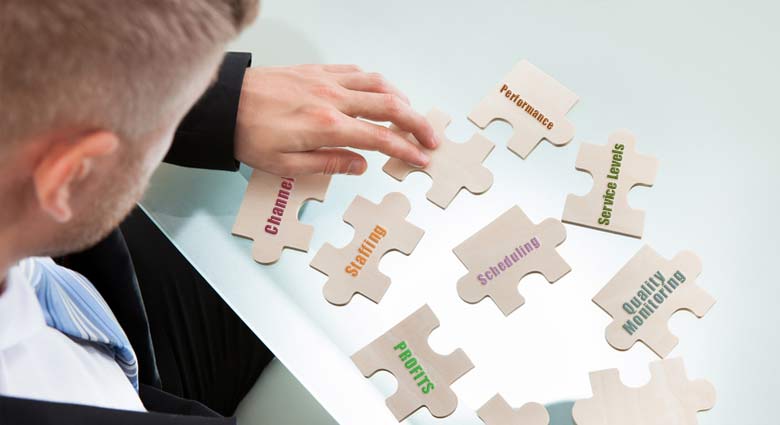 Categories:
The outsourcer's role of handling a client's customers for them is unique – and this relationship brings its own set of challenges.
Typically, the reason an outsourcer has the business in the first place is because they can do it for less than what it would cost the client to handle themselves in-house, so cost of labor is often an issue. Outsourcers are also hired to handle off-hours or seasonal volume, which can lead to ramp-up issues.
Then, of course, there is the biggest issue faced by the BPO business today – turnover – because agents don't feel that they have been adequately trained or coached to perform to the expectations of the client, employer or the BPO. Those BPOs that can figure out how to keep the people they have hired and trained are the ones with better loyalty, higher quality and lower cost in the long term.
BPOs also need to create value to their clients rather than "just doing the job." When outsourcers are not engaged, they become commoditized and the business will almost always go to the lowest bidder. But if you can create value to the client, you can charge more and the client considers you a value-added partner.
Another challenge faced by today's BPOs is the need to increase margins. This has a lot to do with reducing turnover and increasing value to win more business, which means more revenue as agents become more efficient and effective with the time that you are paying for (cost per hour).
So, how can BPOs reduce turnover, increase client value and improve margins automatically?
The idle time that is available to agents in most contact centers today is not being used productively. Here is where Intraday Automation comes into play. With this technology, idle time can be used to train and coach agents so that they are more skilled and more comfortable doing the work.
Not only does this have a positive impact on turnover, but in some BPOs, the more skills you have, the more money you can make as an agent and the more opportunities you have to move up in the organization.
Intraday Automation also increases client value because agents are more trained and developed and therefore more effective at cross-selling and upselling a client's products and services and creating brand loyalty.
Because Intraday Automation drives a reduction in turnover, it automatically improves cost per hire because you don't have to hire and train as many agents. It also improves the effectiveness of your WFM tool by making time available for training and coaching, automating intraday exceptions to the schedule, and by offering voluntary time off more efficiently. The technology is based on business rules, so it can also be used to reskill agents to different channels and queues automatically.
So, in the cost-conscious world of the BPO, where do you find the money to pay for this revolutionary technology? Because intraday automation improves value, improves margins, and reduces turnover, the good news is that it ultimately pays for itself.
It is as essential a tool as your IVR, ACD, quality monitoring and WFM – and the leading BPOs use it as a competitive advantage.