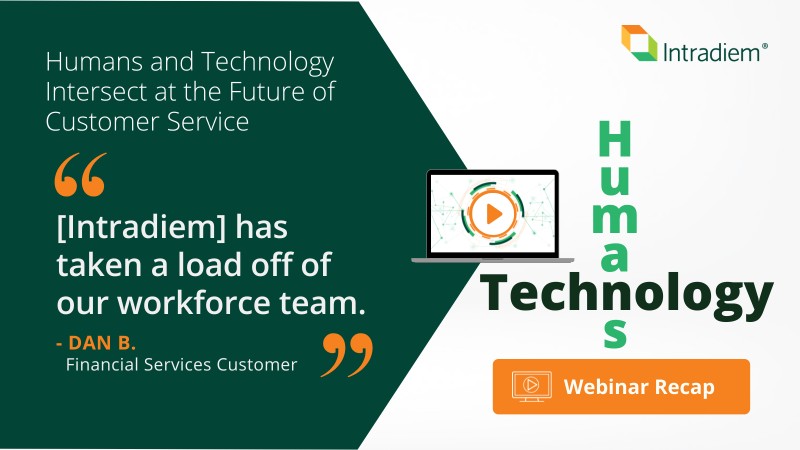 Categories:
Many have claimed the coronavirus pandemic would usher in the death of the call center. But non-voice channels like email, chatbots, social media, and self-service still only account for a small portion of customer service interactions. Customers continue to turn overwhelmingly to live agents because—more often than not—there's just no substitute for human empathy and flexibility.
A recent Society of Workforce Planning Professionals (SWPP) webinar highlighted the data problem faced by all call centers, and how solving it could improve agent and customer experiences while at the same time reducing operating costs. Intelligent Automation makes the most of call center data—monitoring the activities of individual agents and the overall center, processing the huge quantities of data generated, and taking automated actions that empower agents to resolve issues and deliver more empathetic customer experiences.
One webinar attendee raved about Intradiem's ability to deliver training sessions to agents even in the face of unpredictable swings in call volume. This workforce management team leader said the ability to queue up training sessions in the system and deliver them to agents when windows of opportunity arise—rather than scheduling and rescheduling sessions over and over—has been a huge help to the team.
Click here to listen to that customer's comments, and the full webinar below.