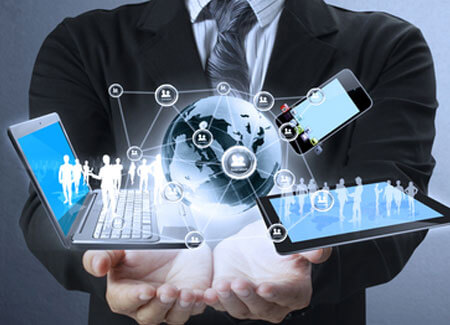 Published:
April 15, 2014
Categories:
In our ongoing Contact Center of the Future blog series, we'll like at some key trends and discuss insights that will transform contact centers and customer experience as we know it.
Today, supervisors and managers have a whole host of technologies available in the contact center aimed at making their jobs easier.
There is technology for forecasting and scheduling, as well as intraday management technology to adjust the forecast and therefore the requirements. All call centers have some type of call distribution – whether through the cloud or on-premise – which provides reports around how many calls come in, average handle time and service levels.
There are also technologies that enable managers to observe and analyze calls – or calibrate calls as far as quality is concerned – and coaching and training for agents to improve their performance, some of which can be delivered electronically.
Bottom line: there is no shortage of technology in the contact center. But all of these technologies, for the most part, are from different vendors and are not totally integrated.
Imagine if they were. Here's how that scenario would play out:
A call comes in and is evaluated by quality score or a quality analyst. If the agent has a deficiency, workforce management is consulted to determine an appropriate time for the agent to receive coaching. Prioritized coaching and training modules are then presented to the agent to complete. After completion, the agent must re-qualify on this specific skill or issue – including multiple practice sessions with a virtual customer – and prove their proficiency before returning to production.
All of these central technologies would be integrated and automatic so that the coach or supervisor doesn't have to do all of this manually. Instead, it's real-time coaching.
Assuming there is a questionnaire that follows the call through the IVR – and the customer says that they are not satisfied – the call can be tied back to a specific agent. The process can then automatically begin again by providing the agent with more coaching when time becomes available in the WFM system.
This would be real-time customer feedback coaching.
Today, though some vendors have integrated two or more of these elements – like WFM and e-learning, for example – call center technology remains largely disparate. Coaches must manually capture performance issues and then determine what needs to be done to improve agent performance way after the fact.
Not only is the process manual and time consuming, but coaching is not immediate and can therefore negatively affect the quality of the customer's experience. (Agents may not know what they are doing wrong and take many, many more calls before receiving coaching.)
The ROI on a consolidated, fully-integrated solution would be huge.
In the meantime, more and more contact centers are utilizing technology to help automate manual processes, though typically the "integrator" of these disparate technologies is a human being – the analyst or coach.
Rather than have these technologies talk to each other, they are making decisions based on data and pulling the pieces together themselves.