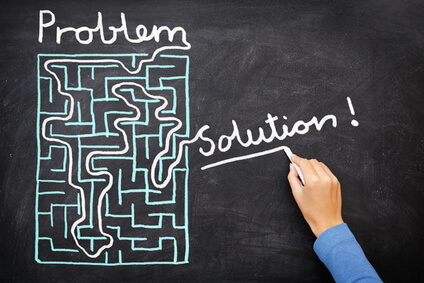 Published:
November 21, 2013
Categories:
Customer relationship management (CRM) software has become a staple in a vast number of organizations that have a heavy emphasis on sales and customer service. The basic concept of CRM software is to assist you in gathering and managing information on all the customers who interact with your business.
That said, not all CRM software is created equal. While some may perform simple information gathering operations, other more advanced CRM software might be more user-friendly, integrate better with other typical call center business software, or provide more specialized functions that make it suitable for specific businesses.
The Basic Necessity of Your CRM Software
You can write information down on a Microsoft Excel Sheet or even just a basic word processor, so a CRM that pitches this as its selling point isn't likely isn't one worth investing in.
CRM software needs to integrate into your entire business network. Everything needs to be interconnected. This will allow your entire workforce – from customer service agent all the way to executive – to be able to pull any data any information they need in an instant.
To a small business, having CRM software integrated across your entire network may seem too costly or unnecessary because of business size. That may be the case in a few circumstances, but consider this…
Suppose you have a call center team that makes cold calls, a call center team that makes outbound calls, and a customer service inbound team. If all of these different teams are interacting with customers and gathering information, how would they share it all without a good CRM to take, sort, and manage all the incoming information?
If there's any level of confusion or even a minor mistake, such as the containing computer breaking down, accidentally deleted, or data becoming corrupted, you've just lost time, information, and money. This is the core need of quality CRM software – to ensure that all your data is instantly logged, widely accessible, and completely safe.
Convenience IS Necessary for CRM to Work
We went over data gathering, so now let's talk about customer retention and follow-up.
A good CRM should either have its own high-quality outbound messaging system, or integrate with an email client like Microsoft Outlook. After all, what good is gathering client and prospect data if you have no way to contact them and follow up?
The entire process shouldn't be taxing on you or your customer service agents – it should flow seamlessly and conveniently. This is what you're really paying for in a quality CRM. Convenience saves time, and more time saved means more money saved for you. This is why the more diverse flexibility the CRM you choose has, the better.
High-quality CRM software will give you options to automate several processes, such as the ability to have prewritten emails sent out to newly added clients, or a thoughtful message to be sent out on that person's birthday.
Getting the most from your CRM
Any function that would normally take time that can be automated, make sure you invest in a CRM that can take care of it. The real reason you run a business is because you desire personal freedom, and the only way you can have more personal freedom is if you have more time.
All of these CRM functions serve to improve call center results and efficiency through effective use of leverage. Make sure the CRM software you purchase has all of these functions to save more money while giving you and your call center agents more time to work on other aspects of your business that matter.