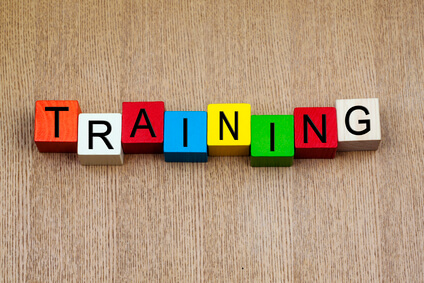 Published:
November 7, 2013
Categories:
One key to ensuring stellar customer experiences is committing fully to agent development. From the first day on the job through years of career development and advancement, training and development of your agent workforce should never stop.
Start With New-Hire Training
The best centers provide ongoing training and coaching to continuously drive performance improvement and enhance the service and support that customers receive. Start your agents with a comprehensive new-hire training program that gets agents off on the right foot using a variety of training tools and approaches to foster and sustain high levels of agent engagement and learning throughout training and beyond.
In new-hire training, top centers effectively combine interactive classroom training, e-learning, role playing and simulations. Also try tactics transition training, which entails having trainees take calls in a well-supervised and controlled environment after they have received ample classroom and other types of training. These trainings are a fantastic way of helping the new hires transition from initial training to the phone, providing a place where agents can work out their call-handling kinks and gain confidence before working with customers.
Continue to Cultivate Agents
Contact centers that commit fully to agent development don't stop with new hire training—they continuously cultivate agents and inspire performance improvement and advancement through ongoing training classes and e-learning modules, frequent and focused coaching, peer-mentoring initiatives, and on-the-job training and shadowing. They measure the effectiveness of training and coaching with written tests and on-the-job assessments, and by soliciting feedback directly from agents themselves on the training.
They also solicit feedback from customers. In fact, the best contact centers have a "customer as coach" initiative in place, where detailed customer feedback and ratings from post-contact surveys are used to identify and quickly close agent skill and knowledge gaps.
An Example from a BPO
One large BPO embodies all these agent training and development practices and handles customer contacts for a large number of corporate clients.
Prior to receiving customized client-specific training that incorporates a diverse range of modules and training methods, each new agent goes through an orientation and onboarding program that pertains particularly to working to for the BPO. All aspects of training and development of the company are designed not only to accelerate the knowledge and performance of new hires, but also to enhance employee engagement and retention.
A senior VP of corporate services at the company a said, "We want our agents to have fun while learning. Our training is interactive and hands on. It involves team exercises, group discussion, role playing, and experiential learning through buddy on-the-phone exercises." Agents are taught to be involved in the learning process, which helps training to be fun and captivating.
All training takes place in the BPO's state-of-the-art training facilities, which are equipped with fully functioning workstations for call simulations, audio/visual equipment, topical videos, and an area where trainees can monitor actual calls. It is important to have trainees listen to real calls, get their feedback, and do some coaching of their own with their coach or trainer.
As a dedicated learning organization, this BPO doesn't disappoint. They view training development as a continuous activity. Training doesn't stop at new-hire training. Throughout their tenure,  agents receive ample coaching, and they complete advanced training modules to help them develop new skills, allowing them to take advantage of a comprehensive career path within the contact center and the larger organization.
This article was adapted from a portion of Greg Levin's presentation in the webinar, Setting Agents Up to Create Stellar Customer Experiences.