FAQ
Frequently Asked Questions about Call Center Automation
What is Intelligent Automation?
What type of call center automation technology does Intradiem provide?
Intradiem provides intelligent automation solutions for Customer Service teams. Our patented AI-powered technology processes the massive amounts of data generated by your center – in real-time – and takes immediate action to support staff working in the center or remotely – every minute of every day. This intelligent technology has been built on the management best practices of dozens of the world's leading brands, and it continues to become more powerful every day.
Does Intradiem's automation technology integrate with other call center software?
Yes, Intradiem's call center solution integrates with standard Automatic Call Distributors (ACD) systems and Workforce Management (WFM) systems.
Ensure Remote Agent Security and Compliance
Login Validation
How can contact center supervisors ensure agents log in at the expected shift start time?
Intradiem's automation solution automatically notifies a contact center supervisor or operations manager when the shift start has passed time and the agent has not logged in.
Unauthorized Login Detection
How do I ensure agents receive proper security and compliance training, as well as various updates to policies?
Intradiem's call center automation solution leverages idle time to deliver required security and compliance training as well as ongoing security and compliance updates.
Workplace Audits
How do I complete remote workplace audits?
Contact center managers can conduct a 1:1 home office webcam audit with the agent when call volumes unexpectedly subsite and when the manager is available. The intelligent automation solution integrates with the ACD and WFM to identify the appropriate time by leveraging real-time data.
Provide Remote Contact Center Agent Support
How can call center supervisors keep track of Average Handle Time (AHT) when managing a remote team of agents?
With call center automation, call center managers set up alerts when agents are spending longer than expected the expected threshold in After Call Work (ACW), Hold Time, and Talk Time, etc.
How will call center managers know if agents need help with a call?
The intelligent automation will ask the agent if he/she needs assistance when their time spent in a particular agent state (i.e. talk time, hold time, after call work) is longer than expected and passes a predefined threshold. This improve average handle time and reduces contact center operating cost.
What does the workforce management team do if they need more agents to urgently log in to handle unexpected spikes in call center volume?
The workforce management team can set business rules within the automation platform to email or text available agents who are not working to see if they are available to take calls.
Improve Call Center Agent Engagement
How can supervisors work with agents to make sure they have opportunities to learn and grow?
Call center automation identifies and leverages unexpected dips in call volume to meet with agent for one-on-one coaching.
How can supervisors keep agents informed about what is going on in the organization?
Call center automation sends critical communication updates when call volume permits.
How can contact center managers recognize agents for doing a good job?
The automation platform leverages rules based decisioning to offer agents a surprise break during low call volume in order to proactively recognize top agent performance.
How can contact center organizations offer agents schedule flexibility?
The intelligent automation solution integrates with the ACD and WFM to read agent schedules, queue data, upcoming assignments and more to identify the appropriate agents to offer voluntary time off when volume is lower than expected OR offer voluntary overtime when volume is higher than expected.
Intradiem Intelligent Automation Solutions
Related Posts
Back-Office Challenges Have Front-Office Solutions
-
In recent years, large organizations have been turning to Artificial Intelligence (AI) and AI-driven automation to overcome stubborn challenges at the front end of their customer service operations. The proven ability of AI-powered automation to boost contact center performance is now leading many organizations to apply it to back-office challenges as well. Intelligent Automation is…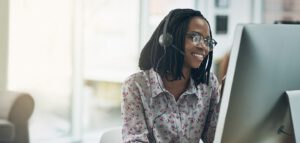 How Your Company Can Benefit From Contact Center Software
-
Contact centers provide essential customer service, and the key to running a successful one is efficiency. Whether addressing upset customers' concerns or appealing to potential customers, being able to quickly respond to customers is essential. The role of contact center software is to streamline operations for a more efficient center. Here's how your contact center…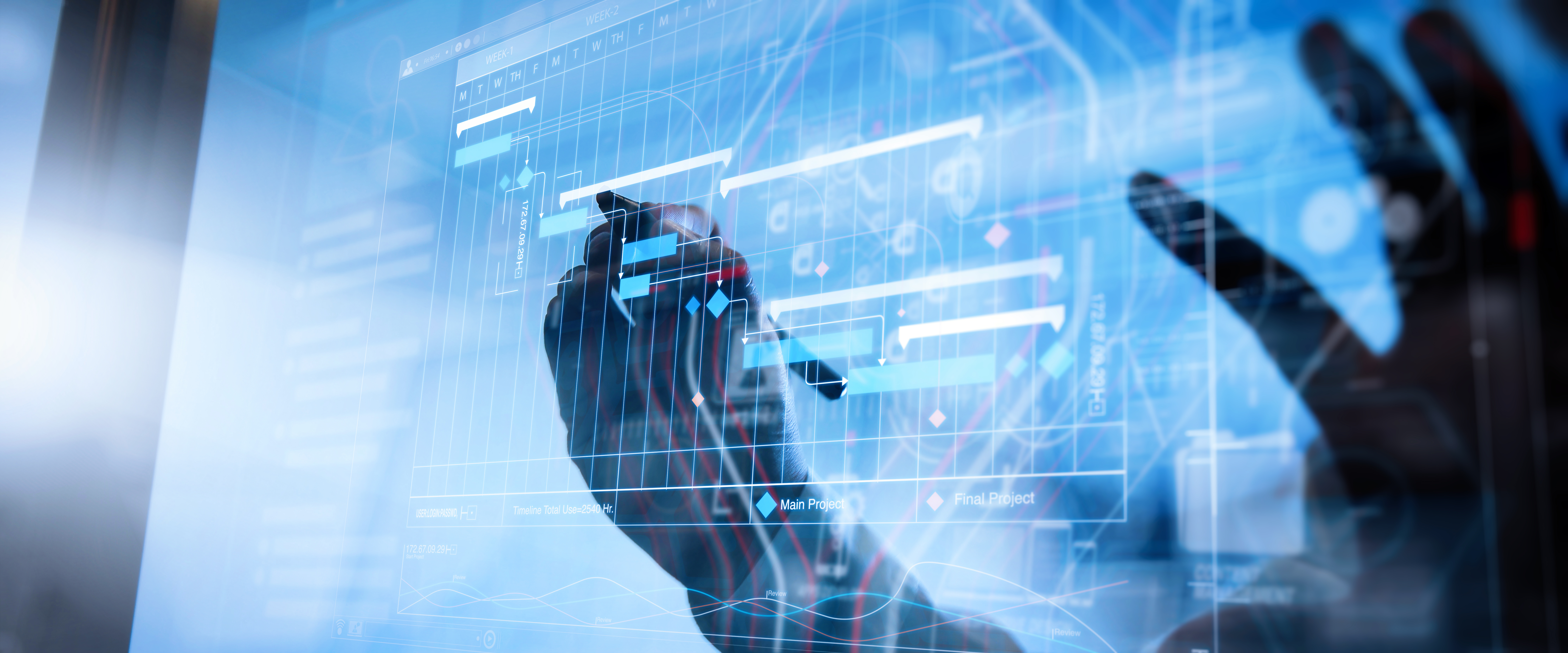 Solving Workforce Planning Challenges with Intelligent Automation
-
Constant competitive pressure means that most companies are either engaged in or planning a business transformation program at any given time. Successful transformation depends on several elements, not least of which is an accurate prediction of what the near future holds. Intradiem CEO Matt McConnell introduced the latest virtual Forefront Executive Council meeting on September…
In recent years, large organizations have been turning to Artificial Intelligence (AI) and AI-driven automation to overcome stubborn challenges at...